Posebox #4 and accessories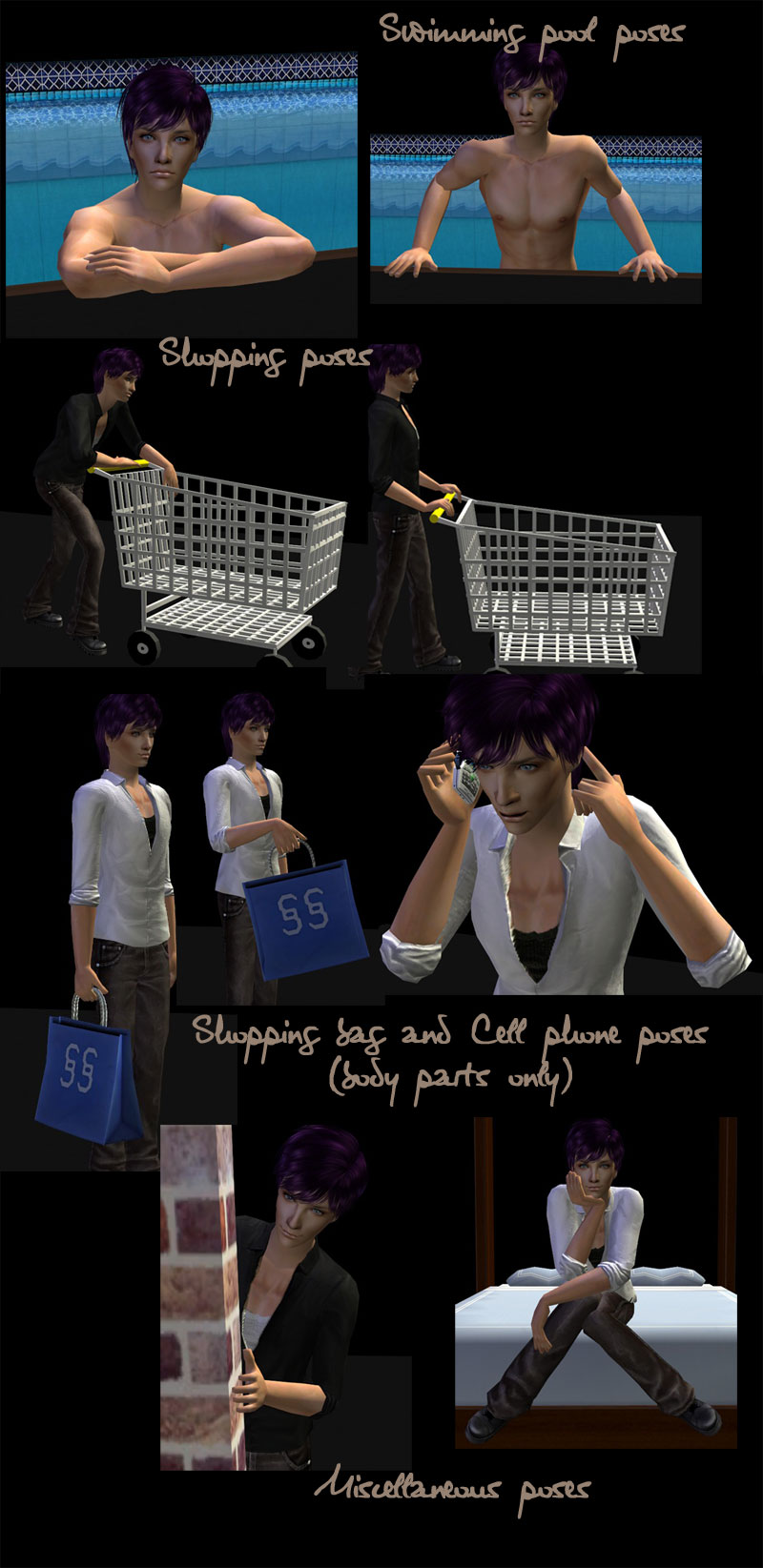 ************
************
Here's a part of my personnal stuff that I decided to share, so it's pretty random. Shoppings bags are made as bodyshop accessories because I hate to play on community lots (3 colors) and the cell phone is also extracted from the game, to be used with my « call me posebox ».(only right hand) Placement is a bit weird but I was too lazy to make all these poses again with the cell phone and I was happy with this n_n.
Shopping cart not included of course, get it at TSR, by cat3cm.
Use freely for whatever you want – Don't redistribute and don't claim as your own.
Publié: 13 décembre 2010 sous Downloads.
Tags: accessories, bodyshop, Downloads, posebox
Commentaire(s)