AM Cigarette hanging from lips
lit and unlit version
version allumée et éteinte
AM/AF Cigarette (for right handed sims n_n)
lit and unlit version
version allumée et éteinte
AF Cigarette hanging from lips
lit and unlit version
version allumée et éteinte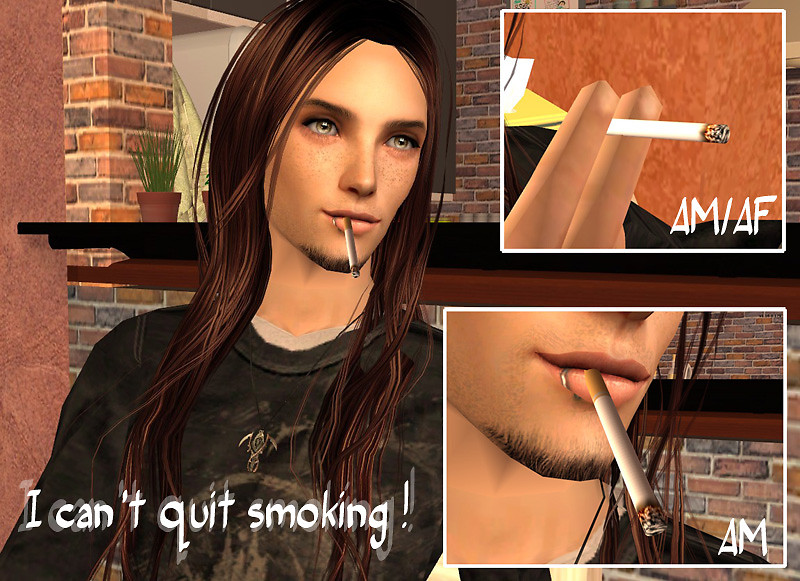 I've made those accessories for my personnal use and I decided to share, they work fine for me but contact me if you have any problem with them.
Update : I fixed them, now, they are wearable with other accessories

J'ai fait ces accessoires pour mon usage personnel et j'ai décidé de les partager, ils marchent très bien pour moi mais si vous rencontrez le moindre problème avec, contactez-moi.
Use freely for whatever you want – Don't redistribute and don't claim as your own.
Publié: 13 décembre 2010 sous Downloads - 12 commentaires. Tags: accessories, bodyshop, Downloads