I finally finished the pictures for the preview of my latest posebox.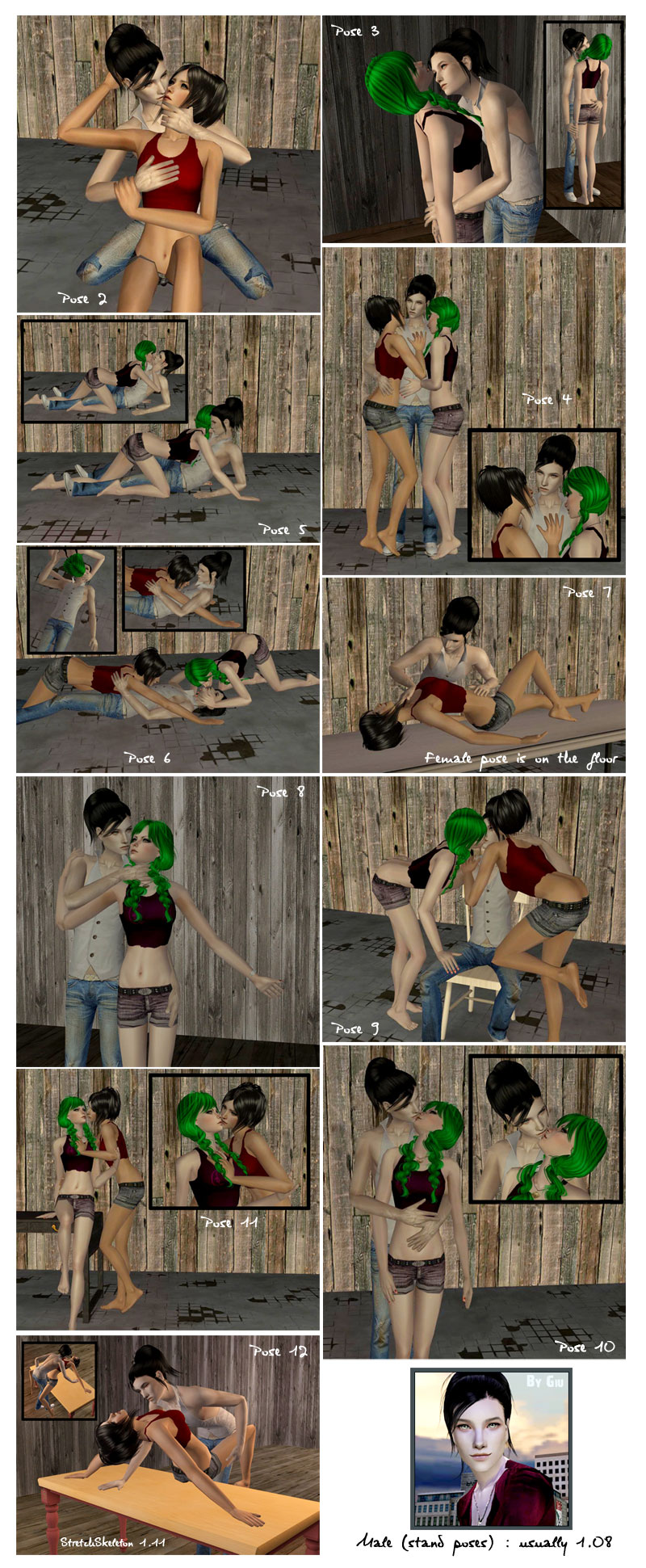 Pose 1 doesn't work, I don't know why. I tried to fix it but not that much because it was not as great as the other ones, so I gave up.   I haven't finished my pics yet but I'm pretty busy with The Shadows and other things so I decided to not wait anymore and share it.
Some poses are slightly animated and some come with variants.
Use StretchSkeleton 1.08 in order to place male stand poses, except for pose 12 : 1.1 is required. As for the other poses (floor, sit…) this cheat is not required.
Pose 7 : the female pose in on the floor ( I made this to use it alone, anywhere, like on a bed and such… use OMSPs to place it where you want.)
As always, use it for whatever you want, don't redistribute, don't claim as your own and report any issue.
Click on the pic to enlarge the preview. Some bigger pictures on Koinup.
And if you need help to place them, see this post.
Publié: 13 janvier 2011 sous Downloads - 7 commentaires. Tags: Downloads, posebox